Electricity, Cheese Win 2018 Case Competition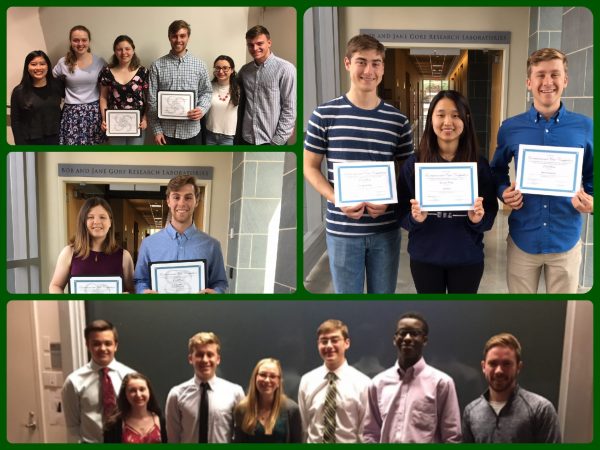 Each spring, the Club co-hosts an annual Environmental Case Competition with the Delaware Environmental Institute and the UD Green Grants Program in celebration of Earth Month.
This year's 1st place winner was Sean Blair with his proposal, "Electricity Sustainability", which utilized several methods to reduce the UD's energy usage. In 2nd place, Leanna Stackhouse proposed "A Cheesy Alternative to Traditional Melting Salts", in which UD could replace at least part of its melting salts with leftover brine from cheese production. Both proposals received positive feedback from the judges, who represented DENIN, UD Green Grants, and the Economics Department.
Last year's winning proposals were equally innovative. An Engineers Without Borders team of Noah Kennedy, Sarah Hartman, and George Wieber proposed a plan to transition toward a higher percentage of compostable plastics on campus (2017, 1st place). Sol Choi proposed "Carry Your Own Spoon and Fork", in which UD would adopt a common practice in South Korea: bringing your own silverware from home, similar to how we carry reusable water bottles (2017, 2nd place).
The winners received cash or gift card prizes. To find out more about the annual competition, see this page: bhecon.com/case/.